GOODDATA
Project Type: Creation of Website - Andculture 2011
GoodData approached Andculture to create a website that would educate different target audiences about the value of build it yourself BI solutions in terms they could understand. Andculture created a strategy that identifed that value propositions of GoodData that were important for each audience and crafted an engaging user experience around the messaging.
I was responsible for user experience and strategy.
Shown below are a series of screens from an interactive group exercise aimed at discovering the personality and character of GoodData.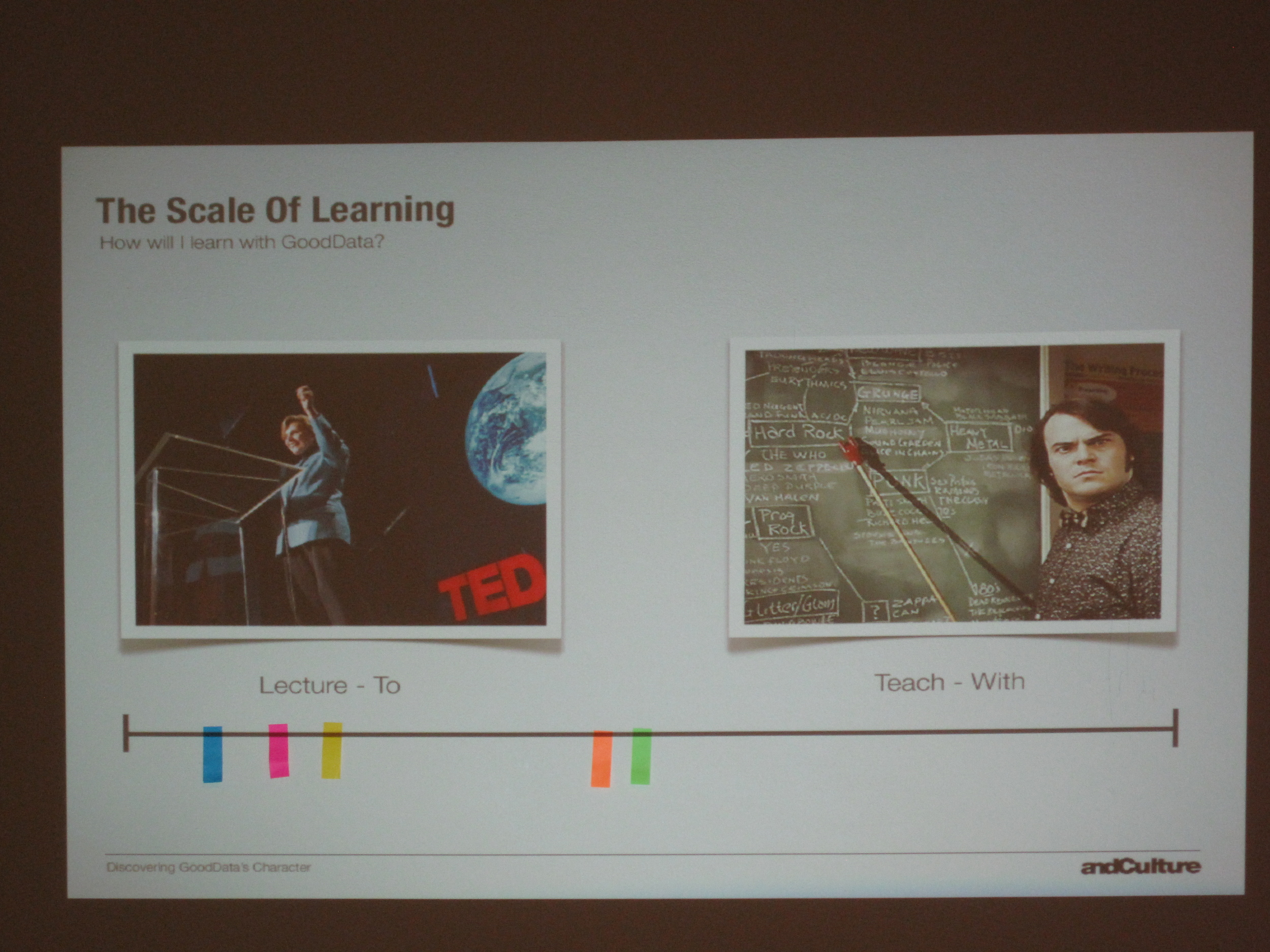 Upon analyzing the discovery research, I helped GoodData create user personas based on their specific target audience user groups. It was clear that each target audience required specific information inherent to their own needs and desires, The interplay between these different messaging needs was visualized in the diagram below to help communicate this strategy to GoodData.
Here are a few examples of the wireframes from the GoodData project. Shown are initial concepts for the Homepage, Partners and About Us sections.
The final art direction for the main homepage is shown below.